Clarens Natural Stone is pleased to announce that we now also offer an extensive range of cement based products, as well as an export quality slate range.
 
Cement Based products
We pride ourselves on exceptional quality standards and all our products will carry SABS certification. Wherever possible we only use SABS approved materials and all our products are quality tested on a daily basis. We also like to get involved in the design and application of projects in which our products are used, ensuring they match our best-practice production standards.
The product range includes:
Paving blocks in various styles and colours for residential as well as industrial applications.
Kerbs
Retaining wall blocks
Export quality slate
Clarens Natural Stone now also provides an export quality slate product range, which is selected and graded according to colour, thickness and specification (no chips/cracks). Although the products are slightly more expensive than the normal range, the client will enjoy a superior product with less wastage and adhesive usage during installation.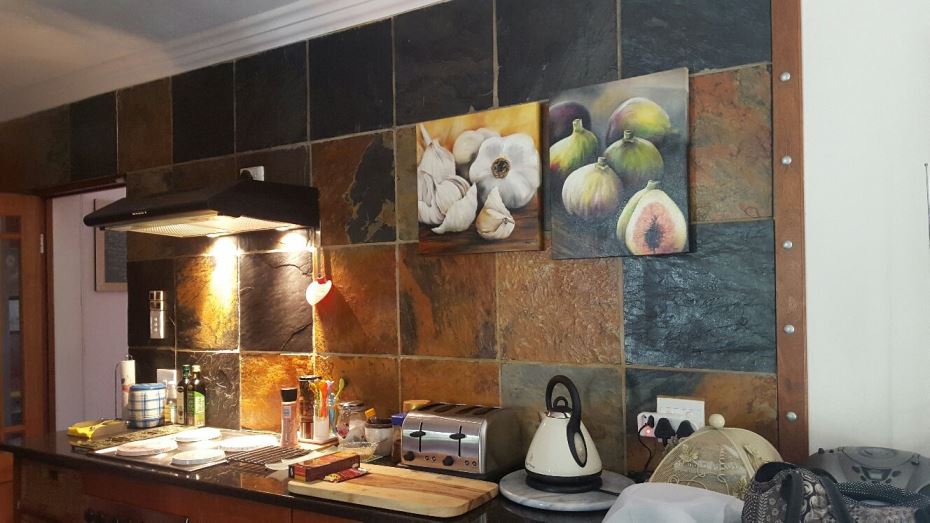 Export Slate tiles
The product range includes, at different sizes, the following:
Rich Autumn Slate
African Blue /Midnight Slate
Oyster Slate
Rosa Slate
Export Slate slabs
Large Slate Slabs can also be provided which is ideally suited for table and kitchen tops.